or was done as I was sent to a hospital.... (interesting post about my health to everyone!)
But it's all good and am happy that it is over now. Tho' it wasn't the most pleasant experience initially as the doctors were telling me all kind of horrible thingies what I might have and I was crying my eyes off when I was told to go to a different hospital to get a proper treatment.
well after 2 ~ 2.5 h travel I finally arrived there 10.00 pm and I was taken to this horrible room where I had nothing else to do other than joke what kind of
slaughterhouse this is..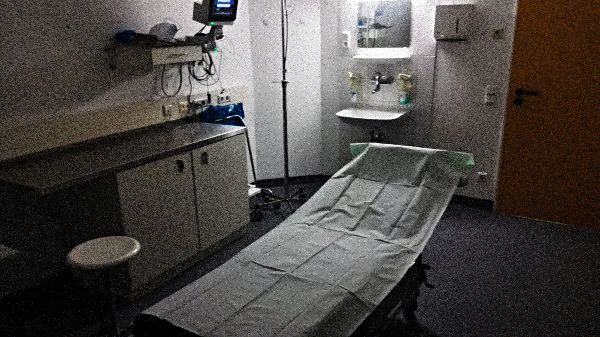 Luckily all doctors were extremely kind and understanding and did all kinds of test to make sure nothing serious is going on in my body. I needed to spend the night in there (my first time staying a night in hospital and first time eating hospital food YEY !)
+ liquid luch x 3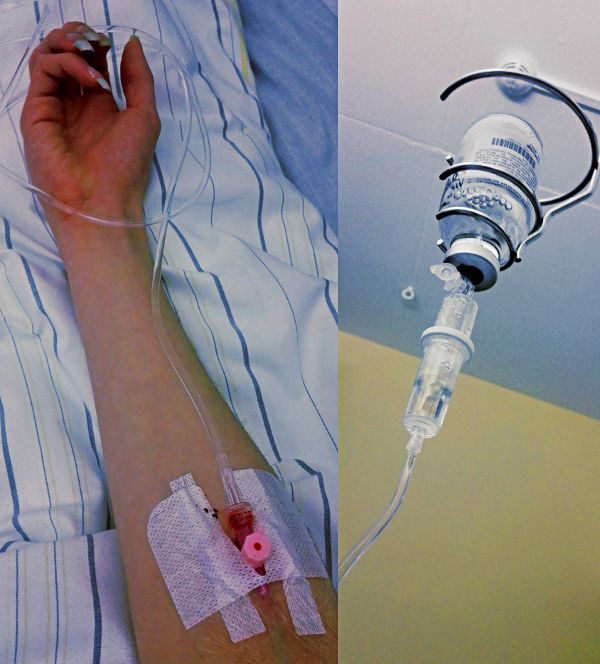 (I hated that thingie in my arm so much I needed to keep it on the whole time and it was so painfull ;_;)

on the next day they performed an
endoscopy to check my belly (luckily I had 15 minutes anesthesia
so my experience was very pleasant as I have heard horrible stories about that).
So all good in the end. I have had an inflammation in my throat and upper parts of my stomach what caused time to time irritation and fevers + I have "small" case of Gastroesophageal reflux disease (stomach acid comes up from my stomach to my throat) + some very rare case that my bile goes to my stomach (lucky me! -__-). (+ I am a nicotine abuser!).
Well in the end I am happy to know what has been bugging me and I don't need to worry anymore what is wrong with me and I know what to do to prevent feeling bad. :3
But to all of you ppl who have stomach pains (or any pains)... get yourselves checked don't drive yourselves mad like I did using Google as your personal doctor.
✝ : Alaska